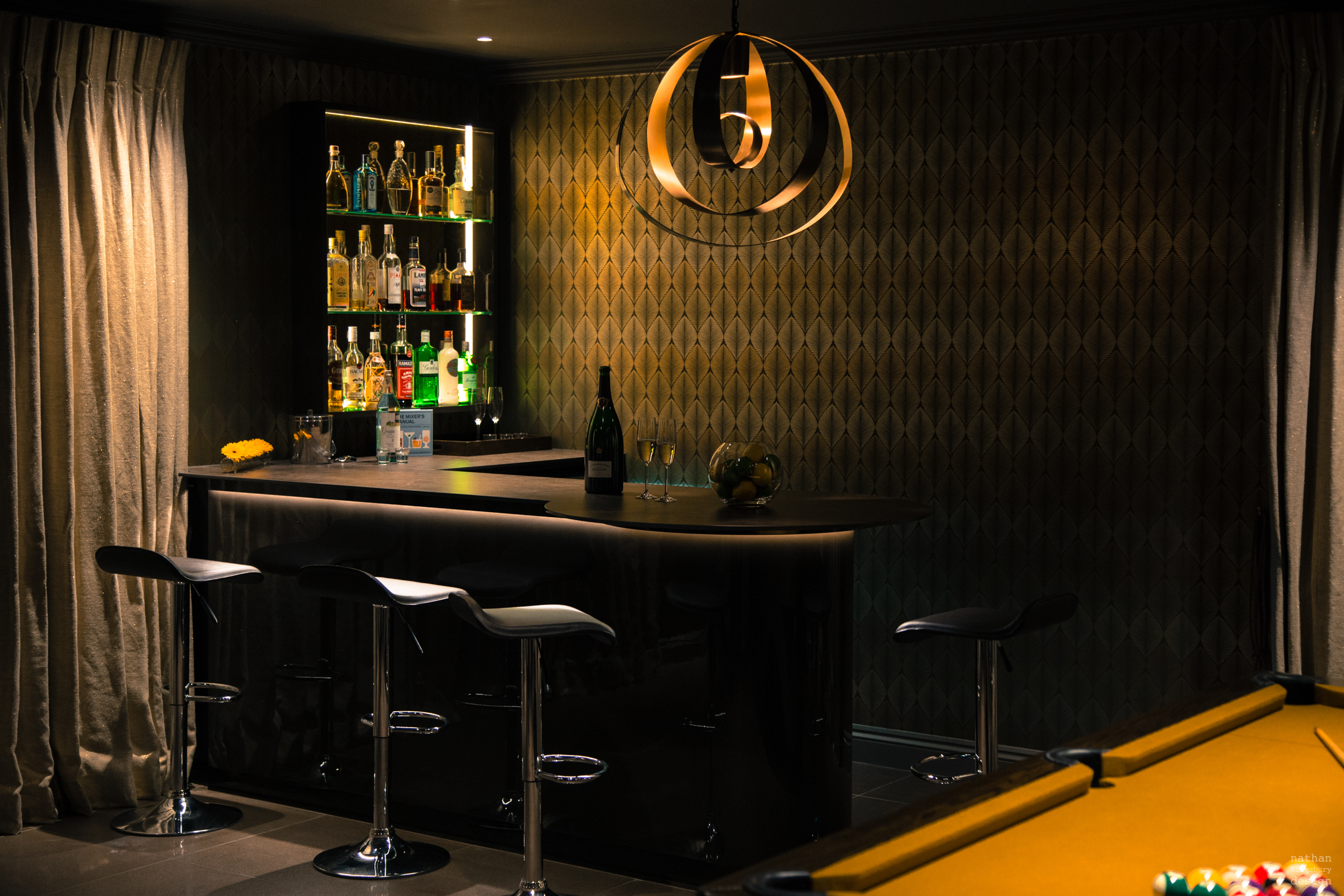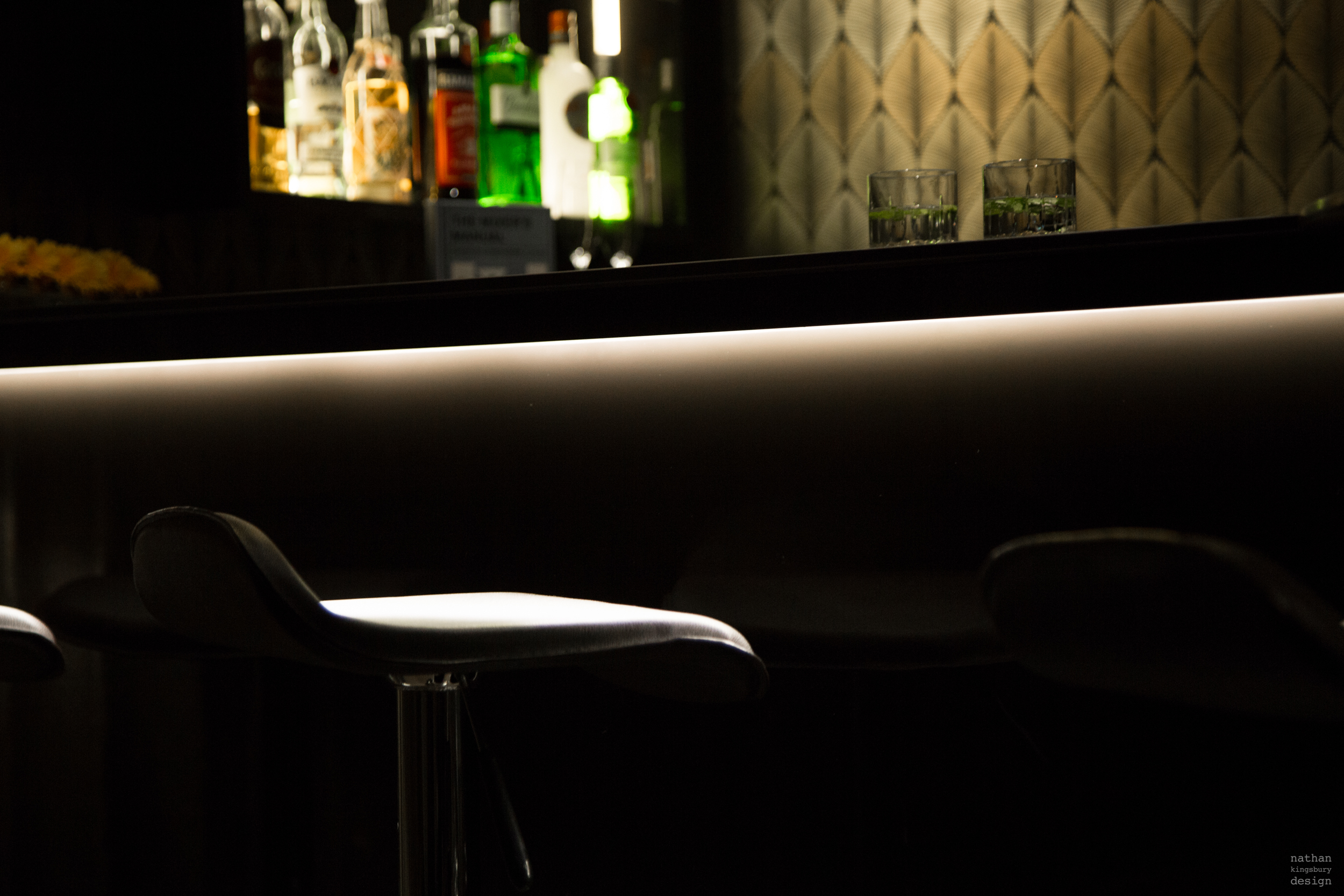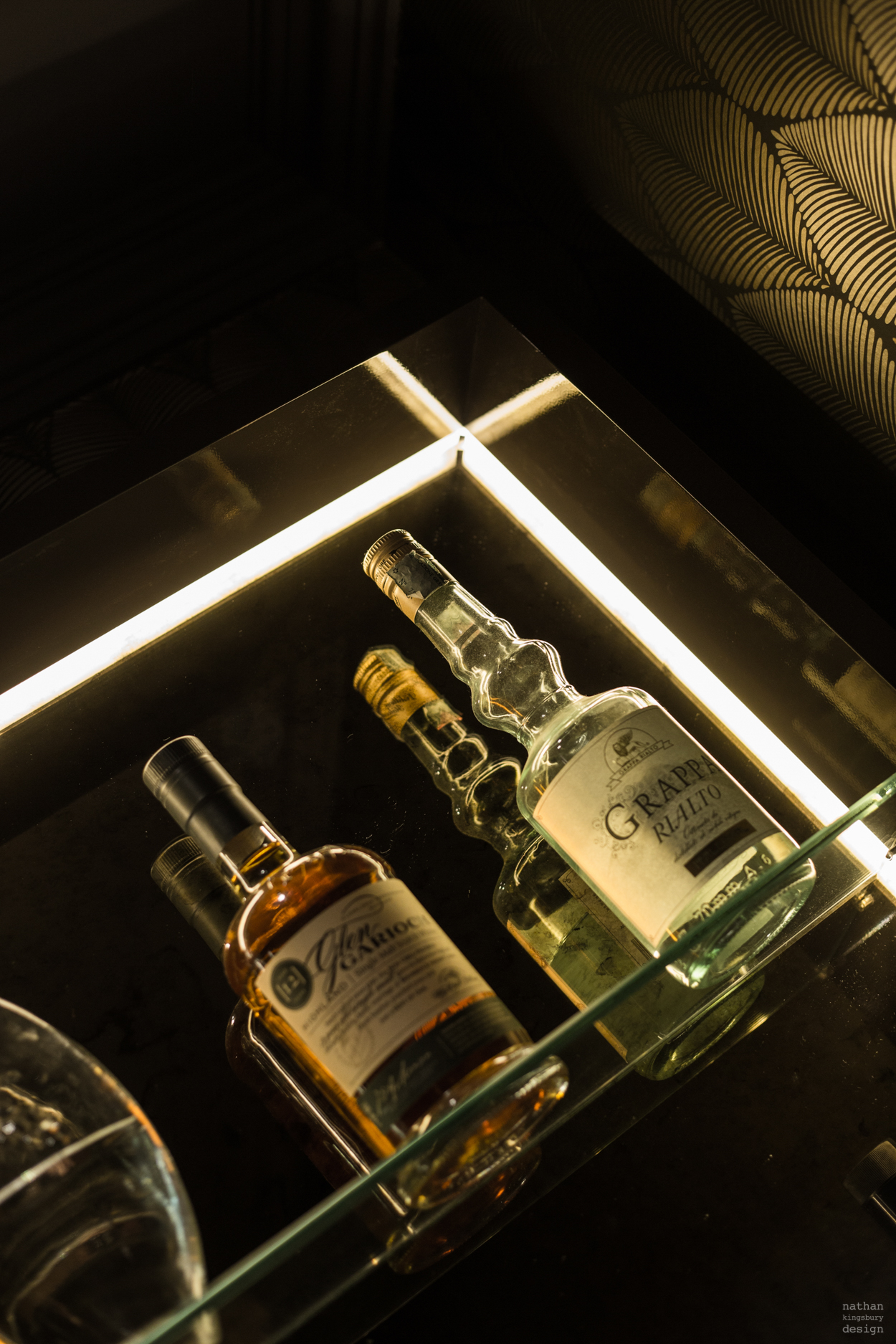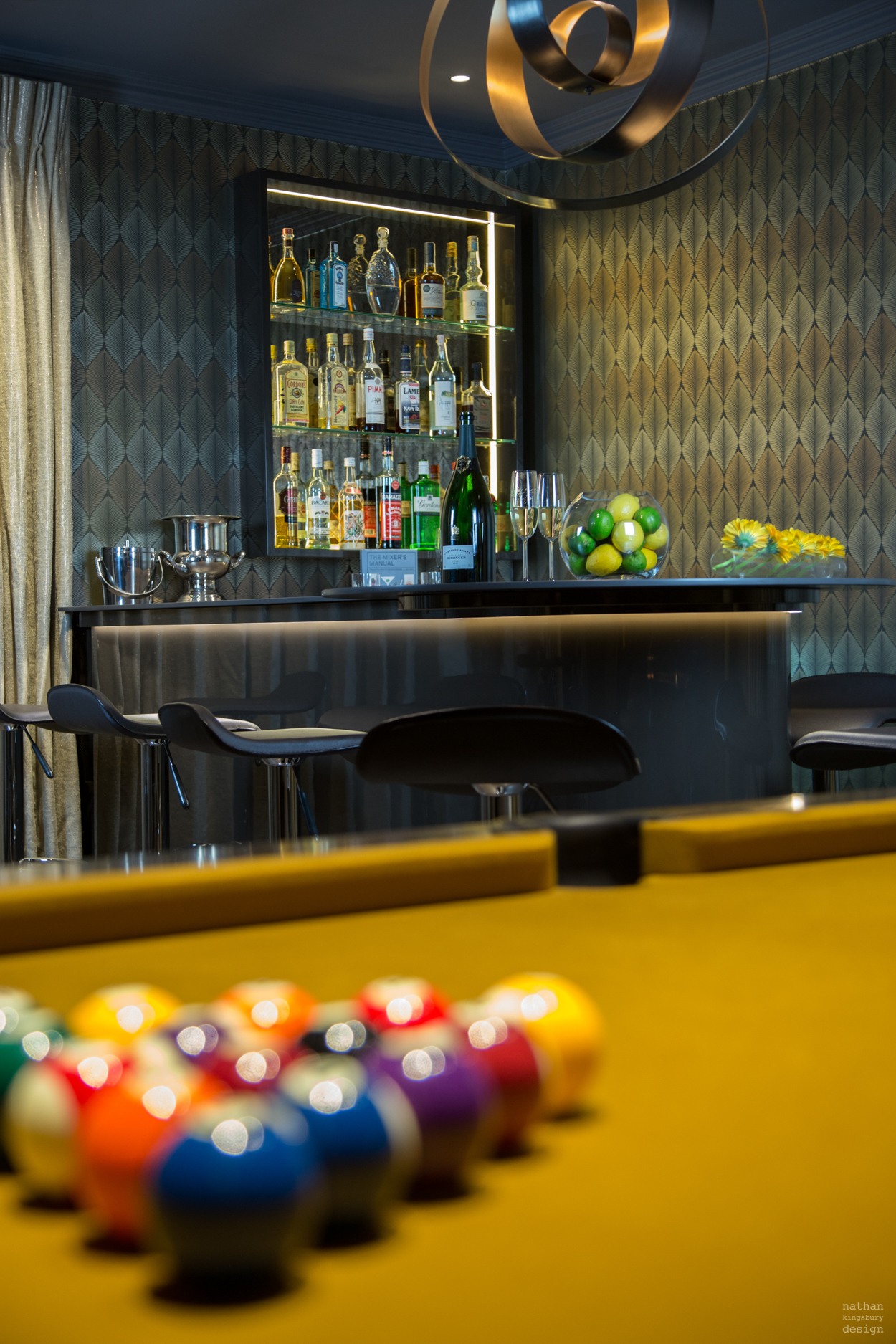 DARK BESPOKE HOME BAR
FAMILY HOME | OXTED, SURREY
A bespoke furniture and integrated lighting design project.
Our clients wanted to be able to use the room when the sun is shining during the day and the swimming pool is being utilised, as well as being able to close the door and entertain at night.
As this room opens out on to the garden, it glides between a daytime games room for the whole family and an evening drinks bar for the adults. When the curtains and French doors are open light floods into the room and brightens the raw materials and reflective surfaces.
On a hazy summer's evening both the outside warmth and inside lounge bar aesthetic merge as the sun sets.
As darkness falls the sumptuous materials and luxurious reflective surfaces mix with integrated mood lighting, under and around the edge of bar top and around the drinks' display, to transform the room.
For the bar, deep rich materials ooze texture: a dark iron oxide-inspired bar top with metallic sheen and a dark reflective high gloss body.
The drinks display frame repeats this dark high gloss, encompassing an antique mirror back-panel and glass shelving.
Concealed LED mood lighting enhances the curved bar and drinks display.  The bar has a circular end providing an area for further seating.  A sink, cabinets and integrated drinks fridge sit within the base.
Introduction to client by, and in part collaboration with, interior designer Jane Bates. All other interior design aspects by Jane.