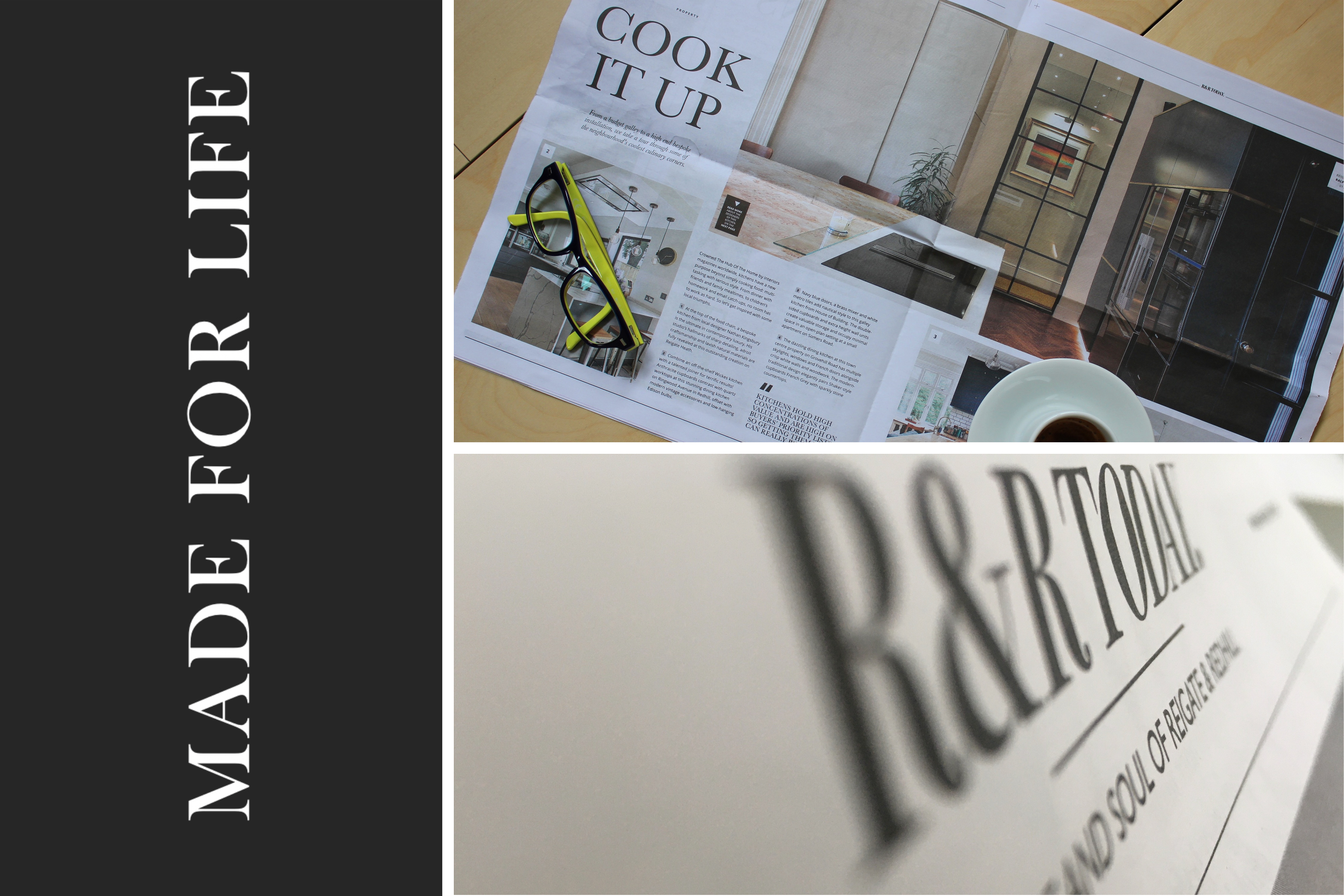 FEATURE | BESPOKE KITCHEN IN R&R TODAY
02/07/2020
"At the top of the food chain, a bespoke kitchen from local designer Nathan Kingsbury is the ultimate in contemporary luxury. His studio's hallmarks of sharp detailing, adroit craftsmanship and natural materials are fully revealed at this outstanding creation on Reigate Heath."
It was an absolute pleasure to have one of our bespoke kitchens and our interview with Ralph James featured in the recent publication of R&R Today, a neighbourhood newspaper and website.
Having completed a successful renovation and modernisation project, our clients enlisted the help of local estate agent, Ralph James, to sell their mansion apartment on Reigate Heath, to embark on another exciting renovation project nearby.
Impressed by our work, Ashley, one of Ralph James' founders, approached us for an interview. They focus on getting to know the community, drawing connections with other local businesses. We find this approach very refreshing and appreciate our inclusion.
"Quite possibly the last word in perfectionism, Nathan Kingsbury and Amber Yorkshire use the finest materials, meticulous craftsmanship and hand-drawn plans for their bespoke interior and kitchen designs".
Do take a look at the full article and more details about The Art of Deco project.